Peace and Security Section
From 2017 Sweden is represented in the UN Security Council, which is one of the UN's six main agencies. The Council's main task is governed by Chapter 5 of the UN Charter, in short, the Council is responsible for maintaining international peace and security. The charter is our guiding principle, Malmö has the world in itself – together we can transform the city into a more peaceful and safer place to live, to learn and to socialize.
Malmö, part of Sweden – a city of the world. We need each other to go towards a more peaceful future and there you are important. Together we make a difference, 'We the people'. Peace and Security Group is created on the basis of the UN Global Objective and specifically focusing on Goal 16 – Peace and Justice. The section's goal is to highlight the city's challenge in the UN spirit and be part of the solutions. Together we prepare the land we want to wander for, so we need every voice for a fair reason and for conversations to take on. The ambition is to make Malmö a peaceful and safe city, the potential and opportunities are around us – it is in you.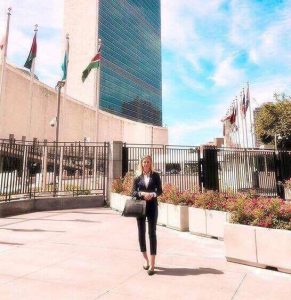 Responsible: Sophie Engström
Contact sophie.engstrom@outlook.com for more information on how to get involved.